Abu Dhabi: The British School Al Khubairat recognised two of its students – Kenodh and Sara, for winning awards in different categories of Abu Dhabi Young Musician of the Year 2023.
The year eight student Kenodh of BSAK has had an outstanding Advanced ADYM experience. He won the Advanced Strings Category and the Advanced Guitar Category, which led to the Adjudicators awarding him with the top position in the competition Abu Dhabi Young Musician of the Year 2023.
Kenodh showed remarkable dedication to his instruments and captured the audience with his expressively beautiful interpretation of the complex pieces he delivered during this competition.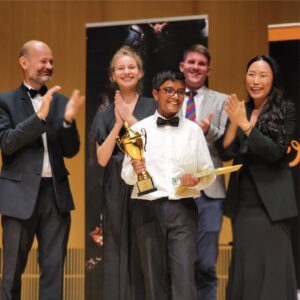 His Cello Teacher, Jankovic, said, "I am very proud of Kenodh's success this academic year – he deserves to be recognised as the best of the best and as a BSAK Scholar is an amazing role model for all our young musicians in BSAK and beyond."
His father, De Silva, who is also Head of Guitar at BSAK, is understandably very proud – "This is a remarkable achievement at a very young age – Guitar is his family instrument, so things seem to come very naturally for him."
BSAK Year 10 student Sara is the intermediate winner of the Abu Dhabi Young Musician of the Year 2023 and the Intermediate Classical Singing Group winner. She is one of the most passionate, dedicated and promising young singers in the Singing Department. She has participated in all the important concerts and events around the School and is part of Elite Singers, Abu Dhabi Youth Choir, and Al Khubairat Singers. Next to her great passion for singing, Sara also plays the guitar.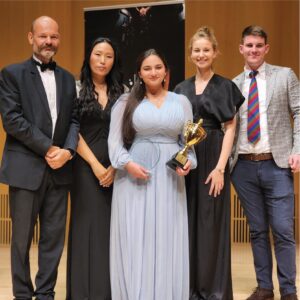 She is preparing for her Grade 6 Trinity Classical Singing Exam and looks forward to all the commencing competitions and concerts. Kovacevic says that Sara's dedication and motivation are exceptional, but what makes Sara an absolute pleasure to work with is her analytical ability to go beyond the words and understand the music and the phrase in its essence.