Saint Lucia: The Prime Minister of Saint Lucia – Philip J Pierre, has expressed immense joy and pleasure regarding the increased engagement and popularity of the 'Jazz and Arts Festival' among the Saint Lucians during the ongoing events and performances in different constituencies of the country. 
According to the latest updates, Prime Minister Philip J Pierre also extended his deepest thankfulness to his fellow Saint Lucians for showing up in such huge numbers and playing a vital role in making the festival a complete success. 
To convey his heart-warming message, Prime Minister took to his official social media handle to address the people regarding their inevitable role played in the success and popularity of the event.
He also shared some beautiful glimpses from a range of events featuring a number of different national and international artists and bands. 
As per the shared updates, Prime Minister Philip J Pierre has been thrilled and excited while welcoming the people to the different events in their respective constituencies. 
He has also ensured the people regarding their safety and security during the events through the continuous efforts of the Saint Lucia government and armed forces.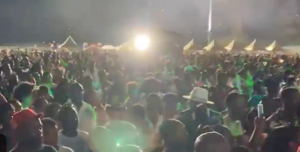 While acknowledging the positive and warm response gained from the people of Saint Lucia towards the Jazz and Art Festival, Prime Minister further extended his remarks and noted that "Your enthusiasm, participation, and encouragement for the return of the Saint Lucia Jazz & Arts Festival has truly made the event a resounding success thus far."
Furthermore, it was also stated that the Jazz and Arts Festival of Saint Lucia, 2023 is the biggest series of events organized in the country featuring a variety of distinct globally renowned performers and artists. 
In this regard, Prime Minister added that the government of the Caribbean country has been monitoring the events very closely in order to fulfil the promise of an 'Incident free' festival along with ensuring the best-provided facilities to the artists and spectators as well. 
Meanwhile, he also addressed the people that "As a government, we believe that the people should be at the core of our policies, and we will continue to nurture activities like these to create more economic opportunities for you, the people." 
He outlined that the event is only successful because of the right balance maintained between the government and the people of Saint Lucia while conducting such large-scale events smoothly. 
Prime Minister also extended heartfelt greetings and a warm welcome to the people while inviting them to attend the biggest festival of the year with family and loved ones. In the end, he concluded, "Let's have enjoyable and safe Jazz & Arts weekend."