The Palm in Dubai is yet to set another magnificent and super luxurious structure names the 'Palm Flower'; as per the reports, the construction has started over 11 story structure.
The developer of the magnificent structure is Alpago Properties, which has been no stranger to picking up big-ticket deals on the island.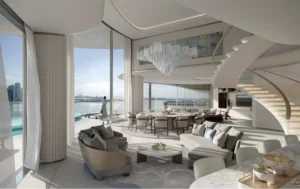 Alpago is the builder and constructor of the Dh302.5 million home in Dubai, part of a cluster of 6 villas on the Frond G, which the developer calls the 'Billionaires' Row.
The Eleven story structure is known for its luxury and was initially announced last year and named 'Palm Flower'.
There will be a penthouse on each floor consisting of 10 floors; Each residence will be occupying an entire floor, with one mega-penthouse covering more than two floors. It is located on the West Beach of Palm Jumeirah.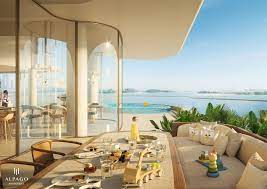 The famous architect behind the development of the magnificent Palm Flower is Foster and Partners, the fabled UK-based firm headed by Norman Foster.
These famous builders have been associated with well-known companies worldwide, including The Gherkin in London, Apple Tower Theatre in Los Angeles, the Hong Kong International Airport, and Alif, The Mobility Pavilion at Expo 2020.
There are several upcoming projects of Foster and Partners, which are said would be one of Dubai's most expensive properties. Like Palm Flower, this one will be on the Frond G at the Palm Jumeirah.