One of Dubai's most wholesome days out returns with bloom in the city. Dubai Miracle Garden re-opened its gates on Monday, October 10, after being closed during the summer months.
The world's most extensive untouched flower garden (a whopping 72,000 sq m) will bloom into its eleventh season, and we cannot wait.
Bragging more than 150 million flowers –and more than 120 different varieties – Dubai Miracle Garden is the place to go to see and smell an array of beautiful petals.
With impressive topiary designs, including floral displays that have earned the attention of several Guinness World Records, it is not just for those fond of flora and fauna.
When you head down to the Instagrammable location, make sure to see the record-breaking Emirates A380 display along with an 18-metre floral design of Mickey Mouse, the first Disney character floral display in the Middle East.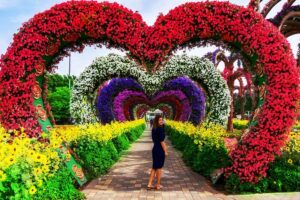 It is one pretty sight to see as it features nearly 100,000 flowers and weighs 35 tonnes.
The little ones will also be pleased to know that Smurf Village, which opened at Dubai Miracle Garden in 2021, is returning.
Dubai Miracle Garden is also stunning at night, with sculptures decorated with twinkling lights and live entertainment often features.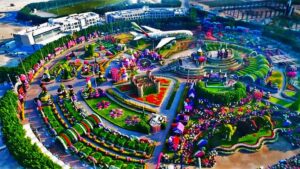 Entry into the Dubai Miracle Garden costs Dhs75 for adults, Dhs60 for kids aged three to 12, and kids under three go free.