United Arab Emirates: The Centre for Strategy and Institutional Development and Management of Quality and Excellence, in cooperation with the Association of Friends of the Environment, organized a celebration on World Environment Day, which falls on June 5th annually, at the Police Officers Club under the slogan "Defy Plastic Pollution" with the participation of all police members.
On his part, Dr Ibrahim Ali Mohammed, Chairman of the Board of Directors of the Friends of the Environment Association, gave a speech referring to efforts being made to protect the environment and face future environmental challenges and documentaries during which the school environmental volunteer program was also shown.
In addition, Aziba Al-Qaidi from the Ministry of Climate Change and Environment presented a presentation titled (Educing Plastic Pollution) affirming the importance of preserving the environment and its issues and urging individuals and groups to participate positively in its protection.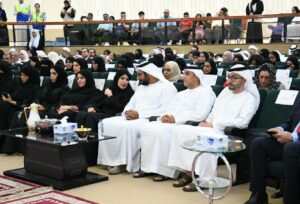 The updates have also stated that the Students at Saad India School presented a presentation on the importance of environment conservation, and strategic partners and sponsors were honoured in appreciation of their efforts and active participation in environment conservation and sustainable development.
Furthermore, the Police Heritage Department also carried out a festive initiative on the occasion of World Environment Day at the Police Square Museum in Al Ain City in cooperation with the Zayed Higher Foundation for the Concerned and Sheikh Mohammed Bin Khaled Al Nahyan Cultural Centre.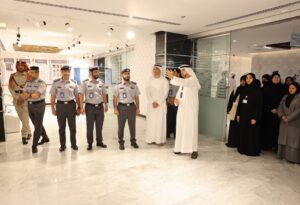 In addition, the participation of a number of government institutions, public interest associations, Abu Dhabi Waste Management Company and Charity School, which submitted projects of Smart electronics designed by students serving the environment, were also held. 
"The event began with the national peace of the United Arab Emirates presented by the Abu Dhabi Police Musical Band, and several important people participated in presenting exhibition art paintings with the participation of school students," said the authorities.
During the event, an introductory tour was held for participants in the Police Square Museum to view the Abu Dhabi Police march and its development stages through collectables and photographs dating back to the beginning of its founding in 1957.
It was also said that its efforts paid attention to its ancient history and heritage, and an educational exhibition was held on the importance and status of the environment, ensuring the role of institutions and their distinctive contributions In spreading environmental awareness.